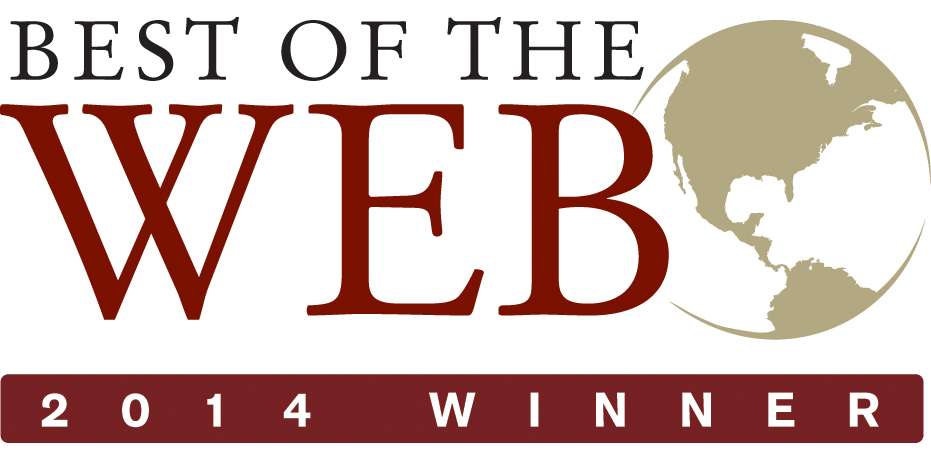 In 2013, Hawaii set a new standard for state websites by delivering the most striking changes and groundbreaking enhancements to a web portal in recent history. We set out to reinvent how citizens work with government by migrating from a decentralized, essentially standard-less set of portal and department websites to a sty-namic (static + dynamic) web portal and a cloud-based, open-source (WordPress), mobile first presences.  The design also brought the beauty of the Hawaiian Islands to the forefront
In 2014, continuing our ambitious goal of the reinvention of government as we know it, we upped our game to bring the focus to the individual user. Taking a first-of-its kind approach to the gamification of government, we created a new one-stop shop allowing Hawai'i residents to completely customize how they interact online with the state on any device, anywhere, anytime – securely and reliably. The result, my.hawaii.gov, integrates with seven of the 17 departments and includes a rich, personalized history of all business conducted online with the state. It also directly integrates with almost 60 of the 100+ online services offered in Hawaii.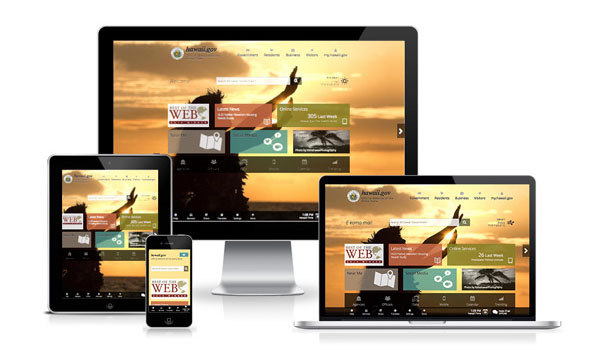 mySavings, a service within my.hawaii.gov, aims to show citizens exactly how much they are saving by conducting their business with the government online by creating awareness around the amount of paper, miles and time saved. A first of its kind gamification of government, it even gives helpful, Hawaii-centric tips for what users can do with their new found time! For highlights of the great new features, visit m.hi.gov/myhi.
In October 2014, our efforts were rewarded. Hawaii.gov was honored to be named this year's "Best of the Web" state portal by the Center for Digital Government, which recognizes the best of all government websites across the country. The awards program is the original and most respected state and local government website competition in the United States, honoring outstanding government portals and websites based on their innovations, functionality and efficiencies.
Additional upgrades included:
Language translation
Geo-location mapping service allows visitors to find government offices, EV stations, farmers markets, and more.
273 social media pages, 1,200+ twitter followers, a Flickr photo pool, and 20 YouTube videos

For fun, we've also created the error page of Armageddon - portal.ehawaii.gov/404, a secret konami code, and a changing design based on time of day.
Hawaii.gov is a product of a collaboration between the Office of Information Management and Technology (OIMT) and the State Internet Portal Provider Hawaii information Consortium LLC (HIC).
Portal Buzz
That's it. I'm moving to Hawaii. They have the best government website.  http:// statescoop.com/hawaii-gov-tak es-home-best-government-website-honor/  …
- Angel Quicksey ‏ @AngelQuicksey   Sep 18

Marveling at the bold design of # Hawaii 's web portal: simplistic yet functional, A+ ingenuity  https:// portal.ehawaii.gov
- Jason Shueh ‏ @JasonShueh   Oct 20

One of the best # gov websites is eHawaii: intuitive, appealing and use of # gamification # egov @ govtechnews  https:// portal.ehawaii.gov
- Niels van der Linden ‏ @NielsvdLinden   Oct 7

Attachments:

300x112.gif
(image/gif)

image2014-11-24 10:29:33.png
(image/png)

300x100.gif
(image/gif)

250x100.gif
(image/gif)

1-Davey-Awards.jpg
(image/jpeg)

2-bestweb-Awards.jpg
(image/jpeg)

3-webaward-Awards.jpg
(image/jpeg)

4-nagw-Awards.jpg
(image/jpeg)

5-ima-Awards.jpg
(image/jpeg)

6-communicator-Awards.jpg
(image/jpeg)

3-webaward-Awards.jpg
(image/jpeg)

responsive.jpg
(image/jpeg)

portal-rwd.jpg
(image/jpeg)

section-end.jpg
(image/jpeg)